SOWING IN WITH A GIFT
GIVING - STEWARDSHIP - DONATIONS
Financial Support…
We are grateful to our global partners in prayer who are able to support the
World Prayer Assembly with monetary gifts, no matter how small.
Donations can be made through PayPal Giving, Bank Transfer or Zelle (US Residents).
International Prayer Connect is a 501(c)(3) non-profit organization
and is dependent upon donations to fund our ministry.
As such, we require constant funding from individuals and like-minded organizations. If you feel that you can contribute towards our cause financially,
please donate now using PayPal, a safe and secure service that receives
several world currencies through credit / credit cards or PayPal.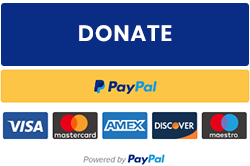 Local or International Bank Transfer Info:
Bank of America
International Prayer Connect
Acc: 457043868658
Routing: 122101706
SWIFT: BOFAUS3N
Address: 20239 N 67th Avenue, Glendale, AZ 85308