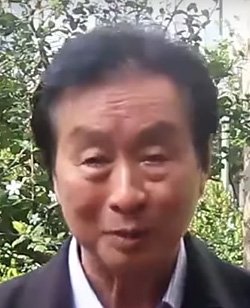 "LORD, my God, You have done great things: marvellous works and your thoughts toward us. There is no one who compares to you! I will try to recite your actions, even though there are too many to number."
Ps 40:5 ISV
Introduction:
How can one live to the fullest? Pray to Jesus! (John 4:13,14). How can one meet God? Pray! (Mt 11:28). How can one know God ? Read His Word & Pray! (2 Tim 3:16). How can one see God at work? Believe in Him & Pray (John 14:12). How can nations see God's intervention? Obey God & Pray! (2 Chron 7:14).
Thus, to know & see God at work, Prayer is very fundamental. This is not only true whether in a believer's life, but also in the churches and society.
What?
The Contemporary prayer movement in Indonesia is a movement of United Prayer of God's people, responding to the challenges & opportunities of the day to see the nation blessed, transformed & be a blessing (Gen 12:1-3).
The Beginning & The Early Development:
The Indonesian Prayer movement started in 1990, 32 years ago. It began as a small group of Christian leaders, facing the overwhelming Challenges (toward a failed nation?) as well as Opportunities of the day (towards a transformed nation?). On the other hand, they were fully aware of themselves as weak & powerless. And therefore, they came together to pray, to seek the Almighty & Loving God.
They realized also that in the background of the common challenges that they faced, God's people, cannot be strong, if they stay exclusive from one another. Scriptures like Exodus 2:23-25 regarding Israel's Cry to God (because of Pharaoh' slavery in Egypt); Esther's prayer in Esther 4:15-17 and the prayer gathering that gave birth to the NT church (Acts 1: 13,14) inspires the Efforts in mobilizing prayers such as in national disasters (earthquake, tsunami), crisis & general elections.
In the early years, the printed National Prayer Network Calendar (KJDN) was issued and published monthly. KJDN contents includes The Word, testimonies of answered prayers, analysis and assessment of the situation, prayer points for each day. All of these printed in booklets which were sent to many intercessors & prayer groups across the country and overseas. Today, praises & prayer points are sent electronically through WA, Facebook etc.
In the second half of the 1990's decade, in relation to the 1997 Asia Financial crisis, Indonesia experienced a great monetary & political turbulence. This then continued with the demand of the people for a Reformation of the nation. President Soeharto resigned in May 21, 1998. In this time of transition, the growing sectarian radical movements took advantage.
Challenges to the churches grew stronger, starting with the difficulties obtaining permits for new churches, to the closure and burning of the churches in various places. However, in these times of pressure, many people were led to prayer, prayer networks multiplied.
City Prayer Networks multiplied to hundred of cities across Indonesia by 2005. At the same time, Women's Prayer Network connecting Women's Prayer Groups from various denominations grew exponentially, so also with Student Prayer Networks on and off campus.
Then Prayer fellowships also grew in offices, as well as the Children's Prayer Network for the church, state and nation in hundreds of cities in Indonesia.
Calls for a national prayer for the nation and state in this crisis momentum were broadcasted through radio, newspapers, TV, etc. In the meantime, the prayer movement continued to grow through prayer facilitators training, seminars, consultations, conferences in many congregations, cities, regional and national levels. It has also developed a number of Schools of Prayer and other prayer activities.
National Prayer Gatherings
By May 16, 2003 for the first time a National Prayer Conference Celebration was held in Indonesia's Largest Stadium in Senayan, Jakarta. The attendance was around 80.000 people.
By May 5, 2005 a National Prayer Gathering took place for the 2nd time in Jakarta Stadium. This time all 100.000 seats filled-up. Attendance overflow to outside the stadium (Using TV sets). In coordination with the 1st TW Conference, God's people from many nations also attended the Celebration. Then this meeting was connected to many other cities across Indonesia, each city in their own meeting place.
Top representative leaders of the Ecumenicals, Catholics, Evangelicals, Pentecostals, Charismatics, and various other Christian traditions came together, each with a prayer Torch in their hands, uniting together, igniting a United Prayer Torch. A number of people in witnessing what God has done, saw this with tears in their eyes. This meeting has given birth to the Transform World movement across the world.
Global Prayer Gatherings
It is truly a great honor to be part of the WPA (World Prayer Assembly) Gatherings. The 1st WPA was held in Jakarta in May 2012. Joint Committee Indonesia & Korea. This Conference was attended by 9600 Delegates from 86 nations & the prayer Gatherings in 378 other Indonesian cities at the same time.
We are now in the 2nd WPA, 17-19/5/2022 held again in Jakarta. This time, because of Covid-19 pandemic, meetings will be held in hybrid (Virtual & On-site). We are very aware that the Lord has done great things in many countries around the world. With all respect we would like to learn more from all of you. Let us maximize this great opportunity to be with one accord to pray for His New Waves of Revival for the salvation of the world (John 3:16).
Iman Santoso, Ph.D.
A Servant Catalyst for Prayer &
Transformation Movements of Indonesia