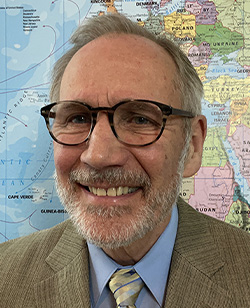 Indonesia and Korea, two of the most prayerful nations on earth, served as co-host nations for the World Prayer Assembly that took place in Indonesia in May 2012. Prayer has played a dominant role in the life of the Church in Korea from earliest days, beginning with major revivals in 1903 and 1907. When the Japanese occupation occurred during World War 2 and was followed immediately by the Korean war, the nation was reduced to "poorest nation" on earth status. But Korea was not poor when it came to the power of prayer.
From early morning to all night prayer, from prayer mountains to praying cell groups and a commitment to fast, the Korean Church is a prayer devoted nation.
In 1984 Korea invited the nations to come and pray with them at an event called the International Prayer Assembly for World Evangelization, (IPA). 3,000 delegates gathered with them for ten days to pray for the fulfillment of the Great Commission. In the middle to this ten-day assembly, they were joined by 300,000+ other Koreans, outdoors, for four days of fasting and prayer. A banner read, "Let the spark of prayer be the nuclear bomb of Holy Spirit."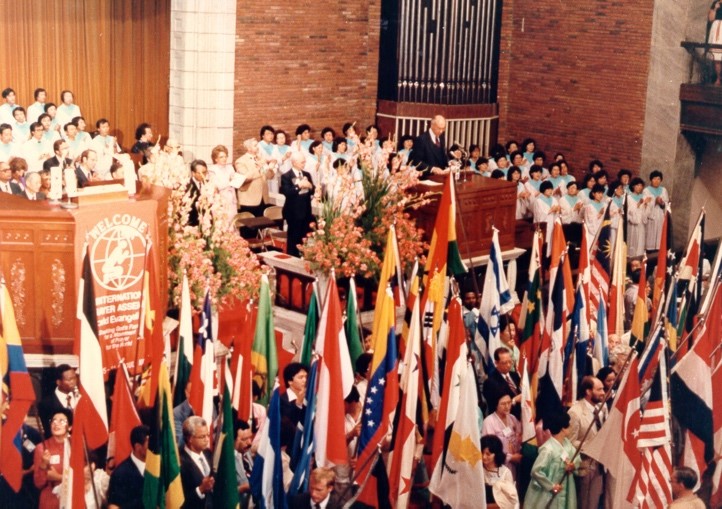 This International Prayer Assembly was seen by many as the birthing place of the current global prayer movement. But one of the most significant outcomes for Korea has been the unprecedented growth in global missions. Since the IPA in 1984 Korea has grown from 400 missionaries serving overseas to more than 23,000 serving in every nation on earth today. The churches across Korea have also seen unprecedented growth.
Indonesia has a similar story. My first visit occurred in May of 2002, at their National Prayer Conference. 500 leaders were expected but 1,500 showed up! 95 new citywide prayer networks began that week, growing from 128 to 223. 40 days of fasting and prayer had preceded the conference. One year later their National Prayer Conference saw 11,000 prayer delegates from 380 cities across the nation gather. Their citywide prayer networks would continue to grow to more than 500 cities.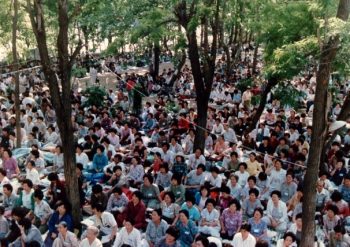 Prayer across Indonesia has spread everywhere, from local churches to the marketplace and in almost every sphere of society. 24/7 prayer towers continue to spring up as do movements of prayer among students, women and children. On more than 30 return trips to Indonesia I would find myself hoping they were able to "maintain" their level of prayer and spiritual vitality. But they were not content to "maintain!" They always seemed to be go "further" in their pursuit of the God who is able to do immeasurably more than all we can ask or imagine.
As more than 9,000 delegates from 86 nations gathered for the World Prayer Assembly (WPA) in Indonesia in May 2012, we were all deeply impacted by the gifts of prayer, unity and mission that marked our co-host nations. Instead of 300,000 gathered for four days of fasting and prayer, the WPA gathered more than 100,000 in Indonesia's national stadium, including 20,000 children and 20,000 youth, for a four-hour prayer meeting. 378 other cities across the nation had simultaneous gatherings in stadiums and major venues, most connected by satellite to the national stadium, with a total attendance of somewhere between 3 and 4 million.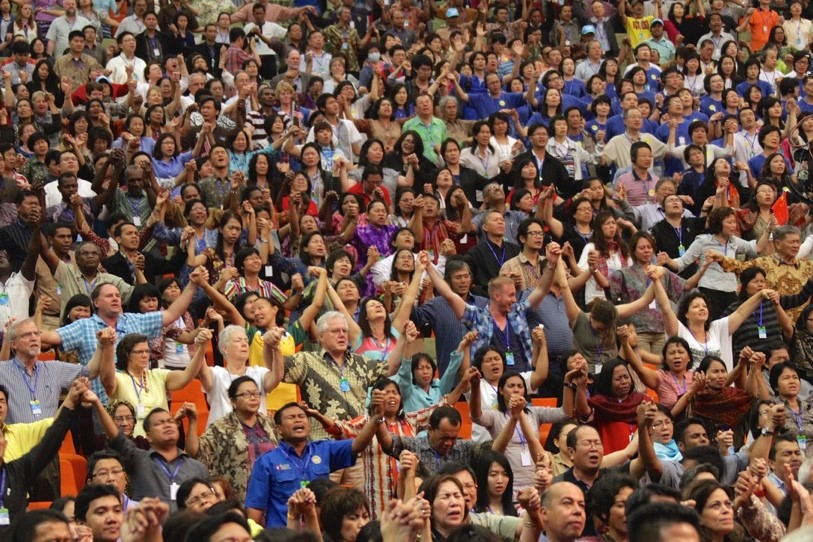 This New Wave of God's Spirit has only grown and multiplied in the ten years since that World Prayer Assembly gathering as global prayer, mission and generational movements continue to arise and multiply across nations and generations.
Our theme verse in 2012 was from Habakkuk 2:14. "For the earth will be filled with the knowledge of the glory of the LORD as the waters cover the sea." It is the same theme verse for WPA 2022 - only now it seems so much closer to fulfillment. And we are convinced that God wants this more than we do!
Tom Victor
International Coordinating Team - The World Prayer Assembly and WPA2022