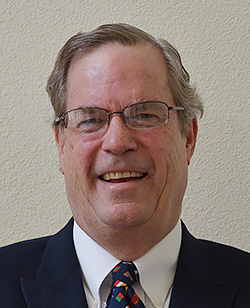 "When the Church learns the power of prayer ... they will shake the world'- R.A. Torrey
In Old Testament Israel, the high priest would venture into the Holy of Holies to confess the sin of his people and carry out the vital business of intercession with God on their behalf. In the New Testament, Jesus, our high priest, extended this privilege of priesthood to all believers through the New Covenant and the shedding of His own blood. The apostle Peter proclaims that we who were washed with His blood have now become a "royal priesthood.'
We as New Testament followers of Christ have also been given the prophetic mantle that was once reserved for isolated prophets of old like Isaiah and Jeremiah. The Apostle Paul wrote to the Corinthians that "you can all prophesy.' In addition, one day we will actually rule and reign with the Lord as His royal heirs. In the meantime, however, through prayer we can utilize the awesome authority He gives to affect the nations, indeed our whole globe. As His chosen ones we are called to advance His purposes until that day when His glory covers the earth like the waters cover the sea.
Derek Prince, in his book Shaping History through Prayer and Fasting, made a stunning comment: "God has vested in us - His believing people on earth - authority by which we may determine the destinies of nations and governments. He expects us to use our authority both for His glory and our own good~' He based this astounding statement on Jeremiah 1:9-10. In that passage the Lord says He will put His words in the prophet's mouth and in so doing will appoint him "over nations and kingdoms~' God's words, spoken forth by an insecure, self-doubting teenager, would have a revolutionary impact, affecting the very life and destiny of societies. History bears out how accurately the God-inspired prophetic prayers and words of Jeremiah were fulfilled.
Centuries later, Jesus erupted with fiery rage at the Jerusalem temple when He found that a preoccupation with marketing and money had subverted the temple's ministry and priesthood's calling to be a "house of prayer for all nations.' What a tragic diversion had taken place since apparently the very wellbeing of the world and its peoples was dependent on the prayers from that place!
It could be said that the future of our planet is now in the hands and hearts of today's intercessors. These are people who share God's heart, allowing His Word and Spirit to guide their praying as they encounter the world in all its disturbing darkness and hopeful possibility. Having more access to latebreaking and comprehensive information than any other generation before us, we have an unprecedented and awesome privilege to shape history through prayer.
Theologian Walter Wink, in his thoughtful book, "Engaging the Powers: Discernment and Resistance in a World of Domination~' has penned one of the most compelling rationales for the importance of intercessory prayer and the profound influence it can exert on world affairs. He affirms, "History belongs to the intercessors, who believe the future into being ... These shapers of the future are the intercessors, who call out of the future the longed-for new present.'
Be assured that our heartfelt, faith-filled prayers will make a huge difference to the wellbeing of our world!
John D Robb
Adviser for World Prayer Assembly 2.0 Planning Team
International Facilitator, WPA 2012
Founder / Chair of Transformation Prayer Foundation
www.transformationprayerfoundation.org