By John D Robb – Advisor / 2012 Chairman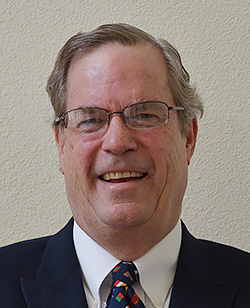 Welcome to the World Prayer Assembly 2.0 "Blessing all nations, peoples and cities with the transforming love and goodness of our God"!
The theme of World Prayer Assembly (WPA) 2012 was 'A New Wave is Coming'. It is taken from Habakkuk 2:14. The prophetic affirmation of Habakkuk, who in a time of great turmoil much like our world is experiencing now, declared that the earth would be 'filled with the knowledge of the glory of the Lord as the waters cover the sea.'
We believe that WPA 2.0 like the original WPA will continue to be a catalyst for the fulfillment of God's promises as the ancient prophet foresaw. The prayer and mission movement of Christ's global Church, building and flowing together in heart unity, will become a great tsunami of God's blessing and transformation for our sin-besieged and tormented world.
When God's people unite in prayer across the nations, the Lord will do "far more abundantly than we ask or think" to bring about His good purposes, bringing salvation and deliverance to our world which is so challenged by pandemics, wars, economic disruptions, and false ideologies that threaten its peace and wellbeing. God so loved this world He gave His Son for the purpose of saving and freeing us from such destructive developments and specially to bring all human beings into His eternal family.
In the program guide welcome to the participants of the last World Prayer Assembly in 2021, I wrote:
"Welcome to a time of encounter with the living Lord. Welcome to a time that has the potential to shape the future history of His Church and our world. Let's keep our hearts and ears attuned to His gentle voice, stationing ourselves at the watch like the ancient prophet Habakkuk to see what he will say; or like the five leaders at Antioch who gave Him "God-room" to communicate His will and strategy for the launch of the world mission movement. The Lord is among us as He promised to be when His people gather. Let's make the WPA an extraordinary time in His presence, letting Him be God among us, guiding, anointing, empowering each session!
That statement is still so relevant to the current WPA and our converging together in united prayer. Whether you are in Indonesia or across the world in other nations participating by live streaming, let the Lord renew your strength, joy, and love as we all wait upon Him during these special days together.
John D Robb – John Robb
Adviser for World Prayer Assembly 2.0 Planning Team
International Facilitator, WPA 2012
Founder, International Prayer Council/International Prayer Connect